OPINION: On reflection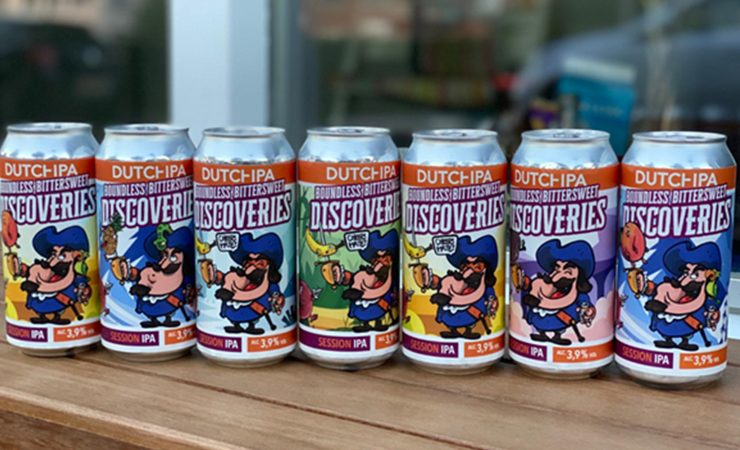 This year has seen the adventures of Captain IPA have been captured using digitally printed labels
Editor David Pittman's final editor's perspective article of 2020 reflects on an unprecedented year and gives an indication of what we can look forward to in 2021, and beyond.
This time last year, I wrote, 'Next year is going to be a big year for the industry.'
Regardless of where you sit in the print supply chain, I think we can all agree that was a fairly prescient statement.
Albeit not in the way the message was intended. At that time, the industry was gearing up for a year that would see digital package printing take off in a big way, with June's drupa set to provide a launch pad for all the new technologies and innovations that would open up markets such as flexible and corrugated packaging to the capabilities and potential that digital can provide. In 2020, sustainability was also going to continue its transition from a buzzword into a core consideration. Covid-19 has caused some disruption to this, with single-use plastics witnessing a resurgence as a means to minimise exposure and risk of infection.
Fast-forward 12 months, and whilst we have seen many of these new technologies come to market regardless, converters' attentions have understandably been focused on the here and now, taking the edge off the thrust and penetration of digital into new markets. In terms of 'greening' the industry, consumers and suppliers continue to express an interest and deep passion for a more sustainable future. With the launch of CELAB, a worldwide initiative to create a more circular economy for labels, and developments ongoing by signatories of the New Plastics Economy Global Commitment, steps are clearly being taken in the right direction. The conversation now appears to be shifting to addressing the end-of-life scenario, rather than purely waste, which has previously dominated conversations around packaging's role in a more sustainable world.
This year has caused seismic shifts in the way consumers shop and engage with brands. This has opened the door even wider for digital package printing to increase its position, penetration and market share in the future, with the technology allowing brands of all sizes and the converter community to rise and respond to the challenges and opportunities presented by the 'new normal'.
This is already happening today and will continue in the future, making Digital Labels & Packaging your must-read resource for 2021, and beyond. Register to receive our magazine, newsletters and/or other communications at www.dlpmag.com/register.
Read the latest issue of Digital Labels & Packaging here