My digital journey: my kind of town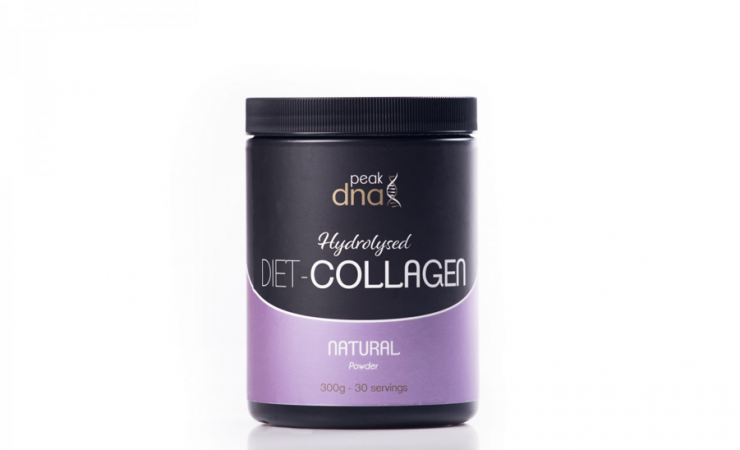 Branding, design and printing of the labelling for the Peak dna all done in house
Interview with Dennis Ebeltoft, managing director (operations) of Springfield Solutions, by Des King.
Notwithstanding its current status as the UK's city of culture, there can't be too many Americans who would opt for Hull over Chicago. Not so Dennis Ebeltoft. At the turn of the millennium, he arrived on the UK's east coast to manage the smooth accession of the locally-based Springfield reprographics business into the US-based Fort Dearborn Group. When Springfield was subsequently sold back to its original owner, the legendary Albert Dass, five years later, Mr Ebeltoft who by now was happily married to a local girl remained on board and he is now operations director and joint managing director along with Matt Dass.
Springfield Solutions' own digital journey began in 1996 with the purchase of an Indigo Omnius 50 digital press; one of the first to be installed in Europe. In the subsequent 19 years, that first press has been succeeded by seven new HP presses ranging from the HP Indigo ws4000 and ws4500 to the WS6000 and WS6800. The Hull-based pioneer completed its transition into becoming an all-digital converter when retired its last flexo press in early 2012.
As technological advancements were made in inkjet heads and the quality/resolution improved, Springfield Solutions re-evaluated various inkjet vendors and after numerous tests, assessments and validations further enhanced its digital portfolio by installing the first Screen Truepress Jet L350UV digital press in the world in 2014. This was followed by a second installation in 2015 and a third after the opening of its £1.3 million PrintWorks production facility in May 2017. The company is now well on the way towards digitally printing in excess of 200 million labels per annum.
When and why did you extend into digital print?
The driving force behind moving to digital was our chairman Albert Dass and his vision in the packaging industry. One of the contributing factors to the decision for digital printing of labels was the amount of waste in makeready on conventional print, on relatively short print runs. We were spending more time making ready than printing most jobs. As we moved more jobs to our digital print technology and our customer requirements for shorter runs and faster turnarounds increased, Albert's vision became reality and we made the jump to remove our last conventional press in 2012.
What were the main challenges you had to address?
One of the challenges was in understanding the impact of moving from special colours printed conventionally to HP's IndiChrome seven colour set – CMYK with the addition of orange, green or violet and white. Not so much of an issue on orange, green and violet as we actually adopted our own high-colour process in conventional print well before HP came out with IndiChrome. Metallic inks were a different story, but by utilising metallised substrates, we were able to achieve our customer requirements for their metallic labels.

Another challenge was managing relatively long production runs since digital print was primarily focused typically on going up to 1500–2000 linear metres. We still had a number of jobs with run lengths in excessive of 10,000 metres, which we managed through production efficiencies by working with HP and AB Graphic to develop an inline finishing solution. We initially attempted this on the HP Indigo ws4500 series, but due to the differences in speed, it really was not a viable solution. However, the work was not done in vain as the installation of our first WS6000 press was for an inline configuration. The efficiencies of one operator running the press plus the inline finishing equipment was significant, and with the close working partnership of AB Graphic, we managed the same integration with the installation of our first Screen Truepress Jet L350UV.
This was a world first for HP, Screen and AB Graphic, which has been since adopted globally by a large number of HP Indigo, Screen users and other digital press manufacturers. Soon after the installation of our second WS6000, we developed our own digital three-colour process on the HP Indigo presses to improve digital throughput, press speeds and further efficiencies. This was prior to the release of HP's EPM (Enhanced Productivity Mode). 
And what have been the main gains?
Our main goal was to service our customer base to the best of our ability. We embraced digital with the mindset to reduce waste, reduce lead times and to gain new clients. With the integrations of Esko Automation Engine to Cerm (our MIS) to drive our digital solutions, the gains achieved in digital print far outweigh our production methods in conventional. We are now producing the majority of our customer labels in five working days from receipt of approved artwork; it is even faster on some repeat orders. We will continue focus on further reduction in lead times to meet our customer requirements.
How has customer awareness to digital developed over the years?
I can only really speak for our customer base, but I do believe globally label buyers and marketing see digital print as the future. Our customers are competing to get higher awareness of their brands on a daily basis. Having the ability to be flexible with their packaging, ie new designs, regulatory changes, promotional offers, competitions and personalisation, helps them generate this awareness.
Brand owners are far savvier than they once were; most are well versed in digital print and what it offers. Digital print magazines are quite influential in decisions by a number of our customers. Digital press manufacturers now work closely with brands to enlighten them on the benefits of digital print. Customers now understand they now no longer require warehouses full of stock to meet their requirements. This means less write-offs; less cost.
How has digital helped you and them to develop? 
Innovation is vital and digital print alone is not Springfield Solutions' only focus. Other significant developments from connected packaging, packaging mock ups and future projects 'all things digital' are critical to business development.
The packaging industry is continuously evolving. We are working closely with our key suppliers/partners and new digital vendors to develop solutions for our customers that will revolutionise the labels and packaging industry. We'll continue to push the boundaries of what digital print can do.
Looking back is there anything you wish you'd done differently?
I personally don't believe in looking back, but if anything could have been done differently, it would have been more preparation for the integration of existing equipment. Integration is essential for all digital technology and choosing the right partner is crucial to the success of what we are focusing on going forward. Our projects are well managed with buy-in from the key stakeholders in all areas of the business, and although timings are not always met, measurements and processes are in place to ensure best practices are followed on all NPD.
What advice would you give to anyone adopting digital now?
Be clear on your strategy and make sure your target markets are aligned with the digital process. It's extremely important to understand all of the digital technologies available and to not rush into a decision without truly understanding the benefits of the technology and your customers' requirements. Digital is continuously changing and realising limitation is not necessarily a game breaker as working closely with manufacturers you can overcome these limitations and put you one step ahead of your competition. Anyone adopting digital now needs to accept change and embrace the latest technology. It's also vital to ensure the systems infrastructure are in place to get the most benefits that digital offers.
How do you see the future for digital print for packaging?
Digital printing is only going to get faster which means it will eat more and more into the conventional market for creating packaging. I see digital inkjet having a significant role in packaging and with very fast advancements in inkjet heads for smaller droplet size and resolution as well as the ability to control different size droplets the options in both print and finishing is infinite. The same technology is already used for printing directly onto packaging. As the various manufacturers continue to focus on different market segments, from labels, sleeves, cartons and flexible packaging, I believe conventional printing for packaging will become a thing of the past sooner than most expect. Digital print for packaging is the future for Springfield and we will continue to invest.