Adapt or become outdated: the future is digital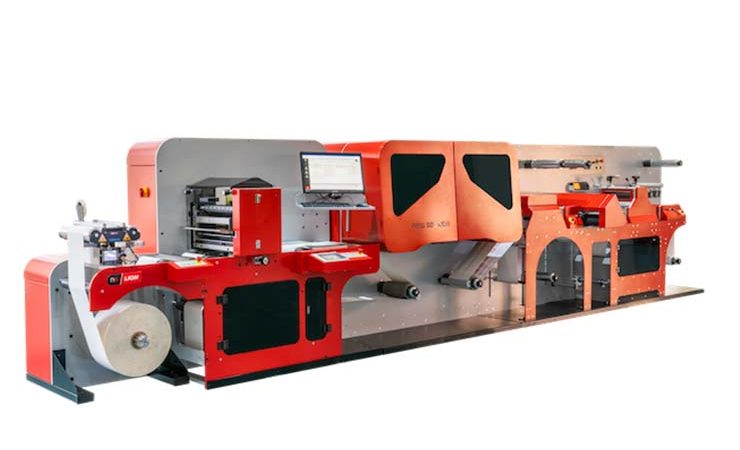 The Lion label press from New Solution
As with other areas of print, digital printing technology has brought considerable change to label production. For the first time, FINAT, the European Association for the self-adhesive label industry, conducted research to learn to more about the impact digital printing technology is having on the industry. Their findings were published in a report called the FINAT Digital Label Market Study.
This report found that in 2016, digital represented 9.7% of the market value of the European printed label market, which is a higher percentage than the overall global figure. While this is a small percentage of the European printed label industry's total value – in excess of €16 billion – it is evidence of significant acceptance of the advantages digital label printing provides, such as quick turnaround, short run capabilities, price and design flexibility.
The research also identified digital press market share by primary format – inkjet and toner. Of the 2000 digital label presses installed in Europe, 76% are toner-based systems and 24% are inkjet/hybrid. However, the report shows inkjet press installation growth expanding at a higher year-over-year rate than toner-based press systems.
Download the full White Paper to:
– learn more about current trends in label printing including digital vs analogue technology capabilities;
– review the values and barriers of digitally printed labels;
– understand how to overcome media cost issues associated with aqueous inkjet printing;
– expand the range of profitable opportunities for digitally printed labels.
Please follow this link: https://bit.ly/2zghGzU
---
This is an advertorial; the featured company created the wording and paid for its placement. It has been edited by Whitmar Publications to ensure that it meets our standards.