Label Apeel's Scottish adventure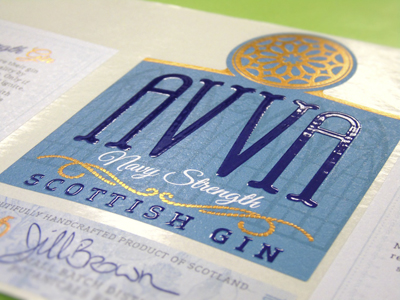 Avva Gin is one of Label Apeel's Scottish customers taking advantage of digital print
Following the opening of an office in Scotland, DL&P spoke to Stephen Anderson, business development executive, to hear more about the new opportunities for the label printing company. He talked about some of the brands that are utilising the benefits of digital printing. 
Q: Why did Label Apeel decide to set up a dedicated office in Scotland? 
We opened our new Scotland office following a rise in demand for our labelling knowledge and printing expertise. The purpose is to be able to provide a more local customer service to clients across the country. We've been working with a handful of customers across Scotland for over 12 months and opening the office in the summer of 2017 after it became apparent that there was an increasing need for our services.
Label Apeel's head office is based in Thurmaston, Leicestershire, and is home to our 50-strong team of label experts, who are passionate about providing both technically ground-breaking digital labels to the FMCG sectors. We are now taking that passion directly to our customers in Scotland.
Q: What has been your experience so far?
When I joined the team I knew that the business had already established a strong reputation in Scotland, but seeing customers' reactions to our ideas and capabilities has really blown me away. 
Q: Tell us more about the type of customers?
Just months after opening our new office, we have successfully caught the attention of numerous big names in the drinks industry; many of whom approached us after they saw the work we have done with companies, such as Warner Edwards and South-Western Distillery.
Q: How are you using your expertise in digital print?
In the spirits arena, the label we have recently done for Avva Gin is a great example of what short run digital print can allow brands to do. While it is the decoration that really stands out, without the option for short print the decoration is unachievable. This a lovely example of the benefits that flatbed screening has over rotary as the high build varnish really punches out. 
We've worked with Innis & Gunn on a specialist research and development project, looking at how technology can enhance their branding. We're also working with William Grant & Sons on a label for Glenfiddich, which will be exported to Sweden.
Q: Any other new projects you can share?
In the soft drinks market, we're involved in an exciting collaboration with NB Gin and Bon Accord, where we're creating a tonic label that was first seen in stores in December 2017. Having worked with Bon Accord over the last 12 months as they have developed the brand, we were delighted to be asked to digitally print their labels for their re-brand. The range was printed on a silver polypropylene substrate and looks amazing! 
Using digital has allowed us to do all the proofing and sampling very cost effectively and it also means that what we proofed is what is going to market.

Q: What new trends have you noticed?
I've been fascinated to see how many importers of wines, beers and spirits have met with Label Apeel to discuss the re-labelling of their foreign branding. Currently, there seems to be a real focus amongst brands to re-address their labelling and, in the coming months, we expect to be assisting many more brands introducing variety and innovative finishes to their labels.